We tout the gluten-free (GF) diet because we're optimistic that it will lead to feeling well, and it is not harmful.  In our last blog post we posed the question — Does a gluten-free diet help a child with juvenile arthritis?  If you have a child who suffers from JA, we have some simple recipes in the Gluten-free section of our blog.
According to the Arthritis Foundation's article "The Ultimate Arthritis Diet,"  a diet rich in Mediterranean staples like fish, nuts, seeds, fruits, veggies, olive oil and beans will fight pain and inflammation while improving overall joint health.  And, better yet, all of these foods are naturally gluten-free!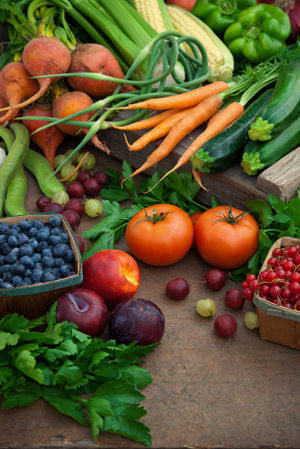 So, how do you get kids to eat these inflammation fighters?  Apples, cherries, strawberries, and broccoli were top in the fruits and veggies list, which are all popular with my kids, and I admit they can be picky eaters.  Start with what they like, make a list of new foods to try together, and check off the list each time they add a food to their diet. An easy, fun recipe for kids — to create and eat — is the green grape and blueberry plate with vanilla yogurt. You might even have the ingredients in your refrigerator right now.  Also, check out Gluten Free Mom, a blog with an abundance of information, recipes, and tips for embracing the GF lifestyle.
At Maine Warmers, we have personally experienced the benefits of a GF diet with arthritis.  Our posts and recipes do not address Celiac Disease and the very strict gluten-free diet associated with that disease. We also realize that not every diet works the same for everyone.