Press & Media
Maine Made Podcast
February 2016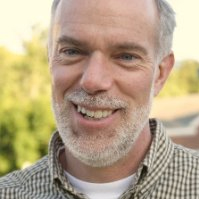 Yankee Magazine Blog
by Jim Therriault, Founder and Proprietor, New England Everyday Goods, Peterborough, NH.
---
Spring 2011
"Forgo sloppy water bottles and inconvenient electric blankets in favor of a microwaveable heating pad—one disguised as a furry friend, that is. Maine Warmers are sewn of soft, hypoallergenic Berber and stuffed with faintly fragrant corn kernels to fashion a microwaveable package that can help alleviate aches and pains with ease. Snuggle up!"
---
Raising Maine
"Taking That Biz Step", February 2011, p. 20
Hear from 4 entrepreneurial Maine Moms in Charge of Their Growing Careers, [including Betsy Hanscom of Maine Warmers].
---
Las Vegas Weekly Holiday Gift Guide
Stocking Stuffers, p. 10, Dec. 2008
Recommends our Cozy Bear
---
Arthritis Today
Your Life [Solutions], Gifts of Comfort, p. 87, November & December 2010
Features Maine Warmers' Palm Packs as "affordable, arthritis-friendly" items for holiday gifts.
---
America.gov
by Andrzej Zwaniecki
---
Port City Life
NOTEBOOK (Holiday Gift Guide), p. 19, Dec. 2007
Recommends our Cozy Sheep
---
Fox News Maine – March 20 – 22, 2009
See Maine Warmers' owner interviewed regarding the New England Products Trade Show at the Portland Sports Complex in Portland Maine.
---
Writing – by Betsy Hanscom, owner of Maine Warmers
Portland Press Herald, Maine Voices: A helping hand can result in immigrants strengthening our social fabric, July 21, 2015, regarding the participation of Somali and Cambodian people in the manufacturing of Maine Warmers' microwave heating pads and ice packs, and the impact on our communities
Maine Warmers e-Newsletter and stories and blog posts
Writing – by Jennifer Sullivan, Marketing at Maine Warmers
Maine Warmers blog posts and e-Newsletter
---
Media contact: Betsy Hanscom, 207-883-2322, bhanscom@www.mainewarmers.com
Since 2000, the media has helped spread the word about the benefits of Maine Warmers' microwave heating pads and our unique, whimsical, and functional designs. Give us a call for high resolution photos for your publication or for more information.