If you want, enjoy a little craziness this month and combine a Chocolate Martini with last month's recipe for Chocolate Flourless Cake – a great combo! You can see the recipe for the cake on our blog.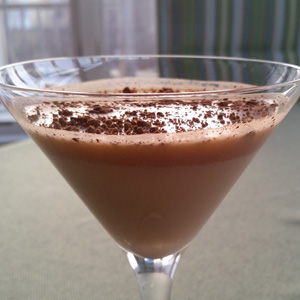 1 ounce vanilla vodka
3/4 oz. Frangelico (Hazelnut liqueur)
½ oz. Chocolate liqueur
Sprinkle of unsweetened cocoa
Ice
Combine all ingredients in a shaker. Shake well & pour into a martini glass. Sprinkle with cocoa. Cheers!