Show your affection with a Valentine's Day gift from Maine Warmers.  A microwave heating pad has zero calories and lasts for years – two benefits you won't get from chocolate and flowers. The Comforting Creatures collection has a variety of fun designs that will put a smile on your recipient's face — young or old — and the soothing warmth says "I LOVE YOU!"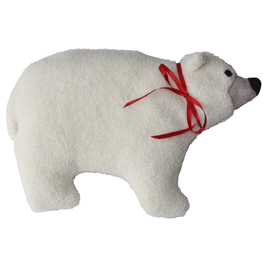 Shopping for your guy on Valentine's Day can be a challenge.  We recommend our Red Neck Warmer or the Extra Large Back Warmer, which are popular favorites with our male customers.  Treat him with a soothing warmer to ease aches and pains, calm the mind after a long day, and relieve stress so he can sleep better.  If you're feeling generous, pair the warmer with a bottle of wine or box of chocolates and your honey will be impressed – and relaxed!
Warning!  Maine Warmers' microwave heating pads can be addicting.  We recommend one per family member in every household to minimize fighting.  Valentine's Day is the perfect holiday to get everyone set up with their very own warmer.
Follow us on Facebook for giveaways, coupons and sales.  As always, FREE shipping on orders over $100.