These gluten free Bisquick biscuits, made with coconut oil, taste great and go well with popular soups and stews this time of year.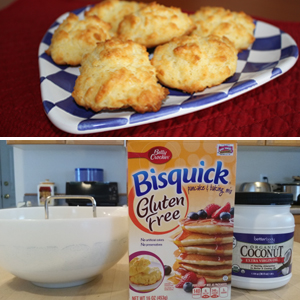 A box of Gluten Free Bisquick is a handy pantry item and makes wonderful biscuits in a hurry. Just follow the recipe on the back of the box.
I use coconut oil instead of regular shortening and have added dried parsley and chives for a little added flavor other times. They are moist on the inside, crispy outside, and don't need butter.