Welcome to our very first Maine Warmers INSTAGRAM Giveaway!  We'd like to thank all of our Instagram followers for their love by giving away a Cozy Black Sheep.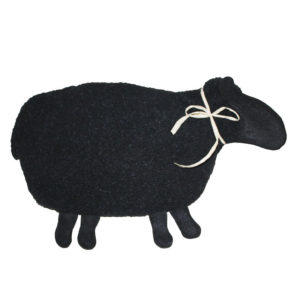 How to enter:
1. Go to Instagram and follow @mainewarmers.
2. Look for the Sheep Giveaway photo on February 14th.
3. In the comments below the photo, tag a friend. Tag away, because each friend you tag counts as an entry!
4. Want another entry?  Repost!
The winner will be chosen on February 29th (Leap day!)  and announced on Instagram.
Thank you for participating!
Congratulations to @sabopesk, our Instagram winner! 2-29-16