Wholesale Orders and Catalog Request
Unique & whimsical gifts of comfort…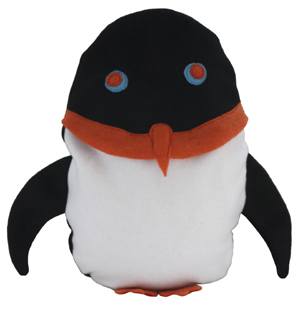 Offer your customers comforting warmth for their hands, feet, necks and backs. Maine Warmers — a fun way to feel better — make a perfect get well gift for a child or adult who has had a sports injury, surgery, or illness.
Aging parents, stroke victims, those with arthritis, and those who are stressed out will enjoy the companionship of these warm little critters.
Appreciation gifts for teachers, bus drivers, or co-workers!
They'll be thrilled with these highly valued gifts of comfort and warmth.
Catalogs and Order Forms
To request a catalog, please contact us with your name, business name, address, phone number, and state resale number.
Need pricing info in a hurry? We will be happy to email a wholesale price sheet and terms in Excel or Word file formats. Photos of products may be viewed on our Web site.
Wholesale Gift Shows
Thank you for visiting us at at the New England Made Show in March
Stores that carry Maine Warmers are listed on our Web site. Yours could be listed there too!
Gift stores, boutiques, museum stores, massage therapists, chiropractors, spas, and catalog companies sell Maine Warmers' products and are listed on our Web site. See National Store Listings. Your store could be listed too.
e-News for Retail Store Owners
If you'd like to receive Maine Warmers e-News — short, quick, easy to read e-mail notices of promotions, show specials, and announcements of new products — please sign up on here.
These are permission-based e-mails only and you may un-subscribe any time. We do not share your information.
Please call or e-mail us and we'll add you to the list.