Press/Media
Yankee Magazine Blog
by Jim Therriault, Founder and Proprietor, New England Everyday Goods, Peterborough, NH.
---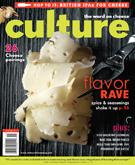 Culture Magazine
Spring 2011
"Forgo sloppy water bottles and inconvenient electric blankets in favor of a microwaveable heating pad—one disguised as a furry friend, that is. Maine Warmers are sewn of soft, hypoallergenic Berber and stuffed with faintly fragrant corn kernels to fashion a microwaveable package that can help alleviate aches and pains with ease. Snuggle up!"
---
Raising Maine
"Taking That Biz Step", February 2011, p. 20
Hear from 4 entrepreneurial Maine Moms in Charge of Their Growing Careers, [including Betsy Hanscom of Maine Warmers].
---
Las Vegas Weekly Holiday Gift Guide
Stocking Stuffers, p. 10, Dec. 2008
Recommends our Cozy Bear
---
Arthritis Today
Your Life [Solutions], Gifts of Comfort, p. 87, November & December 2010
Features Maine Warmers' Palm Packs as "affordable, arthritis-friendly" items for holiday gifts.
---
America.gov
by Andrzej Zwaniecki
---
Port City Life
NOTEBOOK (Holiday Gift Guide), p. 19, Dec. 2007
Recommends our Cozy Sheep
---
Fox News Maine - March 20 – 22, 2009
See Maine Warmers' owner interviewed regarding the New England Products Trade Show at the Portland Sports Complex in Portland Maine.
---
Writing - by Betsy Hanscom, owner of Maine Warmers
Maine Warmers e-Newsletter stories, published in most of our monthly online newsletters: Sign up here!
---
Media contact: Betsy Hanscom, 207-883-2322